The Sheep Walk In
The Sheep Walk In is located off Bourban Street. It is a traditional Irish pub ran and owned by Jerry Butler and frequented by the members of the Stag Pack. Food served tends to be traditional Irish pub food. (IC Room: #TheSheepWalkIn)
First Floor:
There is the main bar and seating area. There is a flat screen tv over the bar. A stage is set up in one of the corners with instruments and a karaoke machine. A small section is devoted as a "game area" that contains a few dart boards and a couple pool tables. There is the usual bathrooms up front, along with door leading off to the kitchen and store room, and a corridor that leads to the back room.
The back room is mainly used as a private meeting place. There is a pair of poker tables, a smaller bar area with a flat screen tv, a small stage area with karaoke motion and projector screen, and a back entrance to the side alley. There is also stairs inside and outside of the building, and an elevator leading up to the lofts above.
Second Floor and Third Floor:
The second floor contains two separate loft apartments. Each has the same general layout. Second floor has a kitchen and living area along with a spiral staircase leading up to the third floor. Third floor consists of two bedrooms, and a bathroom.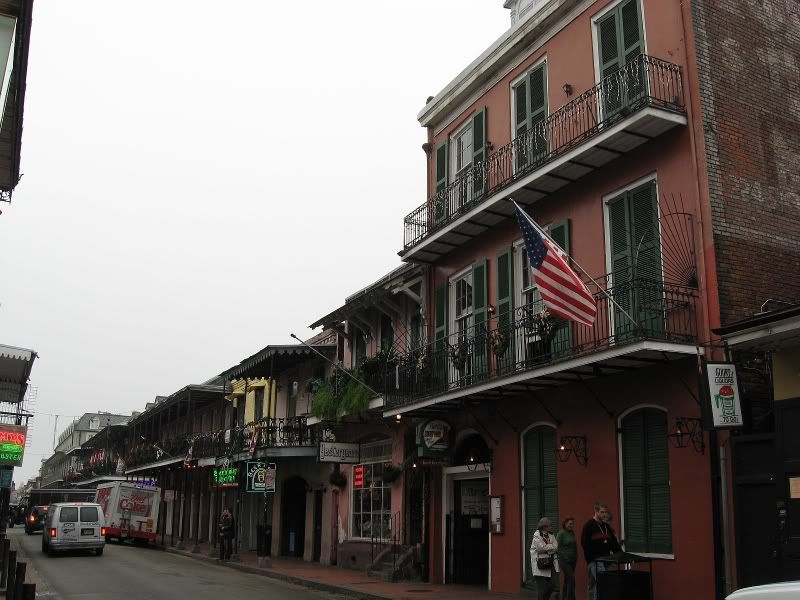 Front of Building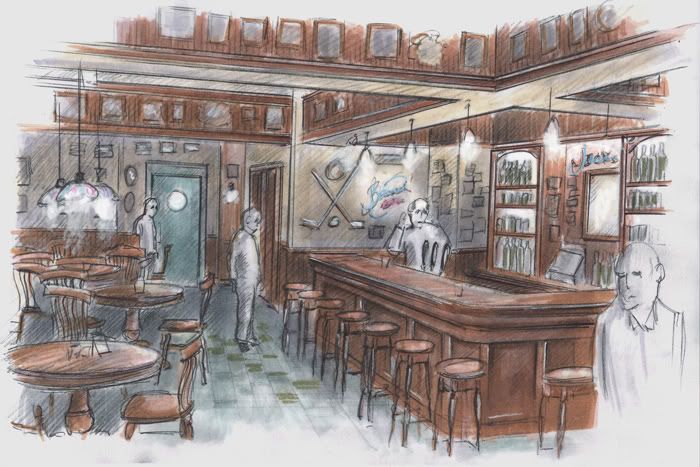 Sketch of inside
Another inside shot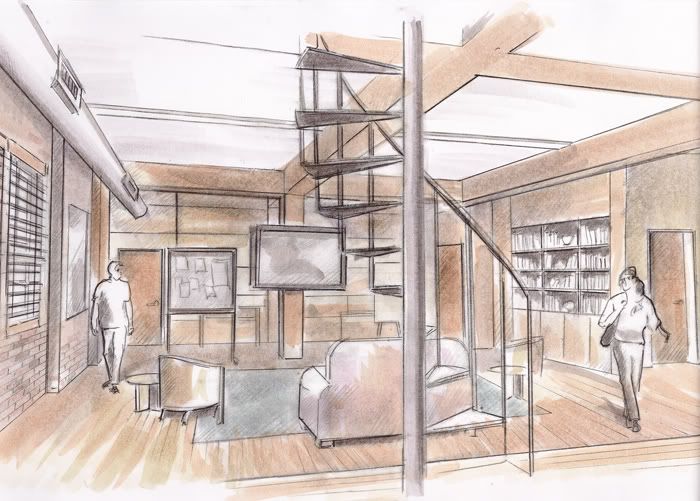 First floor of the loft apartments above the bar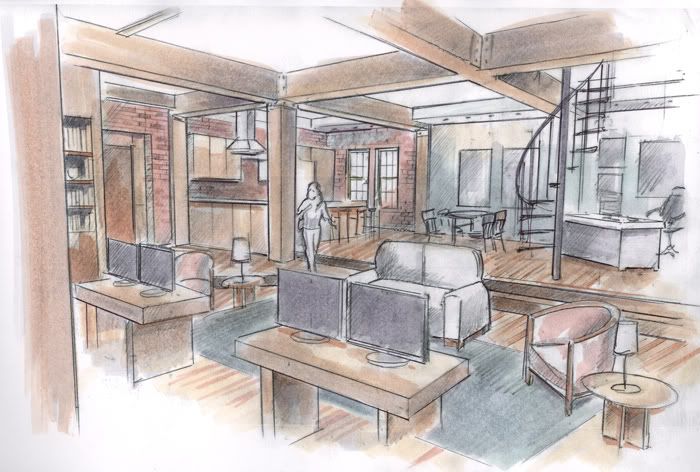 Another view of the first floor loft of the bar